Get Your Free Meal Plan & 30 Day "Fast Results" Workout Plan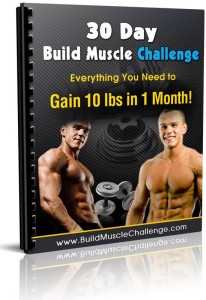 If you're a skinny guy, hard gainer, have a fast metabolism or struggle to build muscle and gain weight then you need to download your FREE 30 Day Build Muscle Challenge Training guide (Meal Plan & Workout Plan Included).
Inside you'll get your own…
Specially Designed 30 Day FAST RESULTS Diet Plan
30 Day "10lbs in 1 Month" Workout Plan
Build Muscle Challenge "Muscle Building 101″ Training Guide
Build Muscle Challenge Quick Start Guide
Subscription to the "Exclusive 30 Day Challenge "Fast Results" Newsletter
Click here to download your FREE Muscle Building Meal Plan
& Free 30 Day Workout Plan Now
Intro
Reasons for Lagging body parts
1. Form
2. Improper training
- Different muscles require different training methods
- Not switching it up
3. Wussing out
- Legs example
- Its mental
Me and Jimmy's Project
Create programs that'll not only ZAP your lagging body part. It'll turn your lagging Body part into a SUPER Body Part.